Market List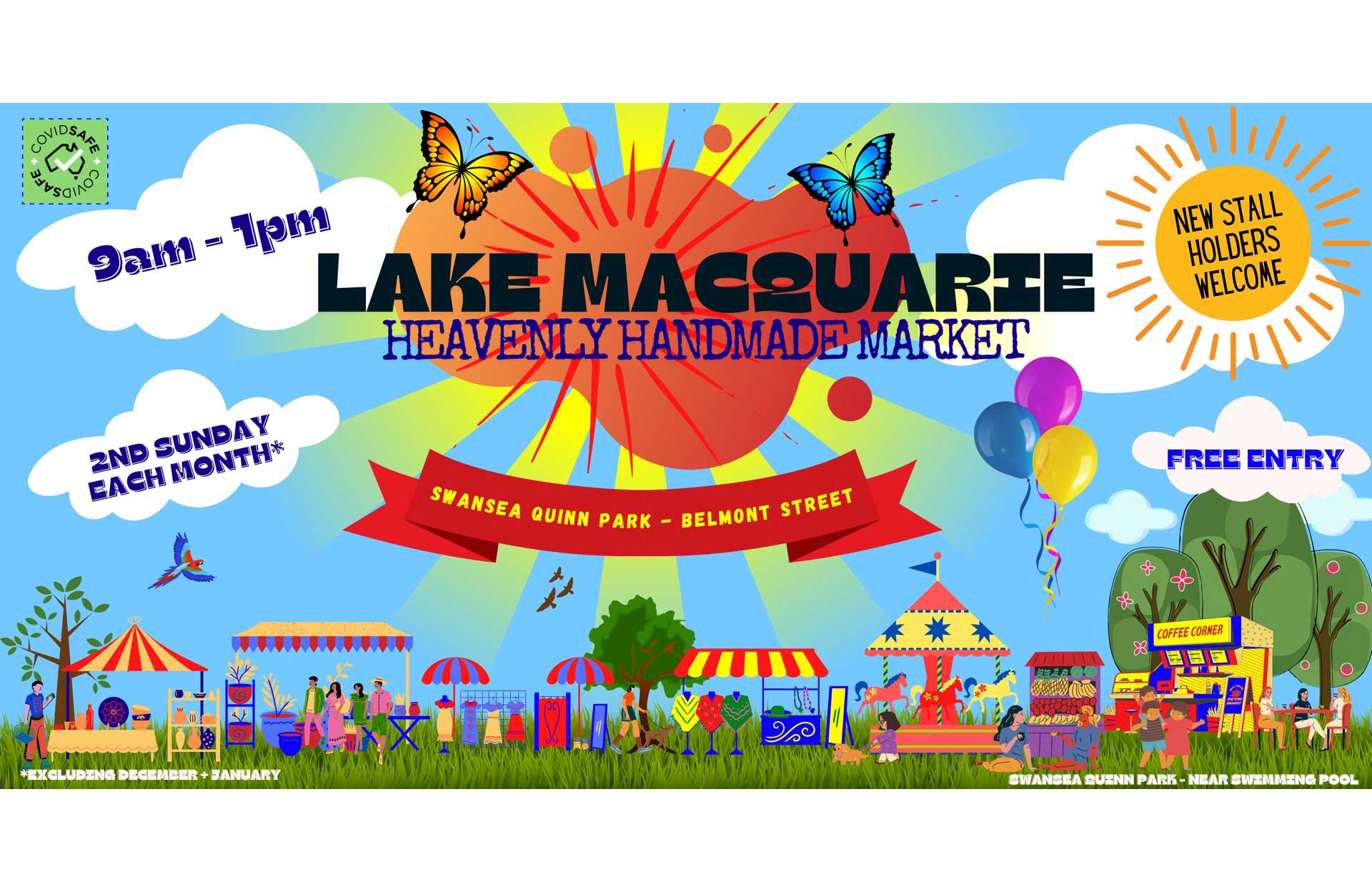 Book Now
Lake Macquarie Heavenly Handmade Market Chris
NSW SWANSEA HEADS Belmont Street
A  New local market to promote Handmade items made by members of your local community & Stall Holders, conveniently located at Swansea Quinn Park on Second Sunday of every Month, Expect December and January & April around Easter.
We are looking for the following stall holders to attend our New Vibrant Markets on monthly basis. 
All Stall Holders Must be Fully Vaccinated to attend these markets, and wear masks during the market days. During the current Outbreak of Covid 19.
Also we are looking for the following stalls to attend the markets for an ongoing basis.
* Plants - Indoor or Outdoor
* Womens Clothing
* Cakes stalls
* Jams & spreads
* Honey
* Doggie stalls
* Flowers
* Art
* Face Painting
* Clothing stalls
* Fruit & Veg
* Drink Stalls
* Homewares
* Garden Art
* Wooden Products
* Furniture
* Local Charities - Free Stall
* Local Small Business 
* Local Sport groups - Free Stall
* Coffee Vans
* Food Vans 
We are happy to review all applications. Please message us, if your Product doesn't meet the following to discuss further.
The New site will allow you to choose your site online now as well. which is great for the first time.
Stall Fees $40.00 Casual  Please contact us if you want to secure a perm site. 
You can purchase insurance on a monthly basis , If ypu do not have insurance,. You must have insurance to attend the following markets. 
Site Size 3m x 3m or 6x3